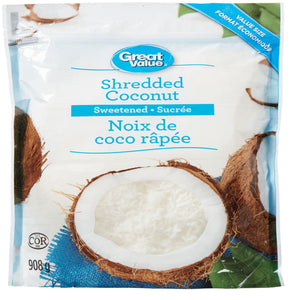 Description :-
Great Value Sweetened Shredded Coconut. Shredded Coconut has a wide variety of uses. It can be used for baking, topping and fillers. Use them in a variety of sweet and savoury recipes, or enjoy them as a snack with other nuts and dried fruit.
•Contains sulphites.
•May contain tree nuts.