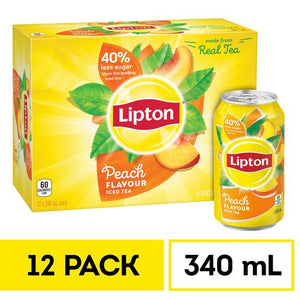 Description:-
It's the outstanding refresher. Lipton® adds zesty peach flavour to its classic iced black tea blend for an exceptional iced tea taste.
• Made with real tea and blended with delicious peach flavour
• Refreshing and delicious on its own or enjoyed with food
• 12-pack of 340 mL cans is perfect for sharing with friends and family.