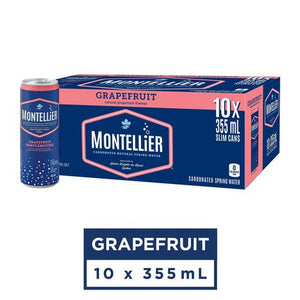 Description:-
Montellier Carbonated Mineral Water with Natural Grapefruit Flavour is a 100% natural, crisp, pristine & refreshing sparkling water. Drawn from a pure spring in Quebec, Canada.
• Canadian Sparkling water
• Natural, crisp, refreshing
• Locally sourced from Quebec
• Add a few slices of fresh lemon, lime, cucumber, or perhaps some mint leaves to give your water a little extra zip, with no extra calories.